Since I have visited Barnes and Noble three times in this past week, I decided I would do a book haul! I don't plan on doing book hauls too often, mainly because I am frugal with my money, even when it comes to books.
1. The Fault in Our Stars (Collector's Edition)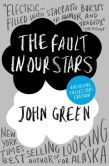 Despite the tumor-shrinking medical miracle that has bought her a few years, Hazel has never been anything but terminal, her final chapter inscribed upon diagnosis. But when a gorgeous plot twist named Augustus Waters suddenly appears at Cancer Kid Support Group, Hazel's story is about to be completely rewritten.
Author: John Green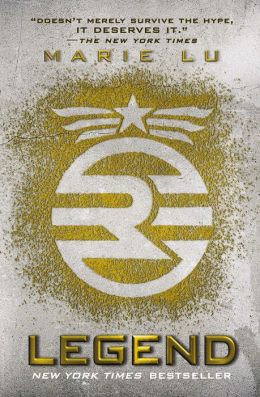 What was once the western United States is now home to the Republic, a nation perpetually at war with its neighbors. Born into an elite family in one of the Republic's wealthiest districts, fifteen-year-old June is a prodigy being groomed for success in the Republic's highest military circles. Born into the slums, fifteen-year-old Day is the country's most wanted criminal. But his motives may not be as malicious as they seem.
From very different worlds, June and Day have no reason to cross paths - until the day June's brother, Metias, is murdered and Day becomes the prime suspect. Caught in the ultimate game of cat and mouse, Day is in a race for his family's survival, while June seeks to avenge Metias's death. But in a shocking turn of events, the two uncover the truth of what has really brought them together, and the sinister lengths their country will go to keep its secrets.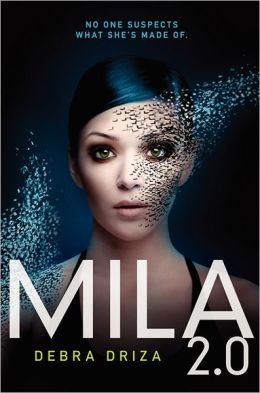 Mila was living with her mother in a small Minnesota town when she discovered she was also living a lie.
She was never meant to learn the truth about her identity. She was never supposed to remember the past—that she was built in a computer science lab and programmed to do things real people would never do.
Now she has no choice but to run—from the dangerous operatives who want her terminated because she knows too much, and from a mysterious group that wants to capture her alive and unlock her advanced technology.
Evading her enemies won't help Mila escape the cruel reality of what she is and cope with everything she has had to leave behind. However, what she's becoming is beyond anyone's imagination, including her own, and that just might save her life.
Author: Debra Driza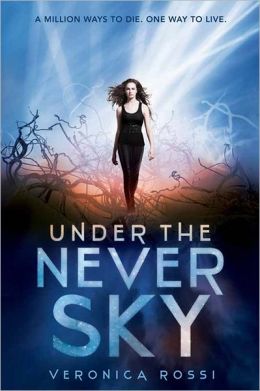 In a world of danger
an unlikely alliance
breathtaking adventure
and unforgettable romance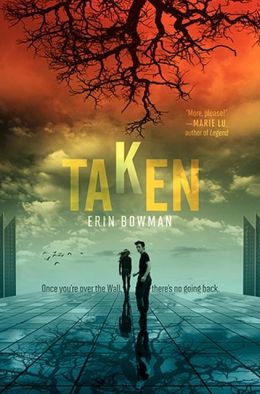 There are no men in Claysoot.
There are boys—but every one of them vanishes at midnight on his eighteenth birthday. The ground shakes, the wind howls, a blinding light descends . . . and he's gone.
They call it the Heist.
Gray Weathersby's eighteenth birthday is mere months away, and he's prepared to meet his fate—until he finds a strange note from his mother and starts to question everything he's been raised to accept: the Council leaders and their obvious secrets, the Heist itself, and what lies beyond the Wall that surrounds Claysoot—a structure that no one can cross and survive.
Climbing the Wall is suicide, but what comes after the Heist could be worse. Should he sit back and wait to be taken—or risk everything on the hope of the other side?
Author: Erin Bowman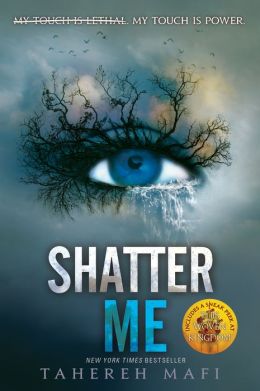 No one knows why Juliette's touch is fatal, but The Reestablishment has plans for her. Plans to use her as a weapon. But Juliette has plans of her own. After a lifetime without freedom, she's finally discovering a strength to fight back for the very first time—and to find a future with the one boy she thought she'd lost forever.
Author: Tahereh Mafi
7.
Unravel Me (Shatter Me #2)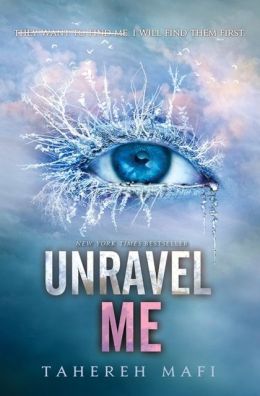 tick tick tick tick tick it's almost time for war.
Juliette has escaped to Omega Point. It is a place for people like her—people with gifts—and it is also the headquarters of the rebel resistance.
She's finally free from The Reestablishment, free from their plan to use her as a weapon, and free to love Adam. But Juliette will never be free from her lethal touch.
Or from Warner, who wants Juliette more than she ever thought possible.
In this exhilarating sequel to

Shatter Me

, Juliette has to make life-changing decisions between what she wants and what she thinks is right. Decisions that might involve choosing between her heart—and Adam's life.
Author: Tahereh Mafi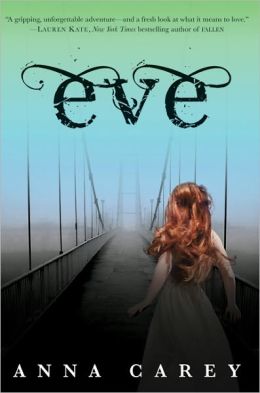 Where do you go when nowhere is safe?
Sixteen years after a deadly virus wiped out most of Earth's population, the world is a perilous place. Eighteen-year-old Eve has never been beyond the heavily guarded perimeter of her school, where she and two hundred other orphaned girls have been promised a future as the teachers and artists of the New America. But the night before graduation, Eve learns the shocking truth about her school's real purpose—and the horrifying fate that awaits her.
Fleeing the only home she's ever known, Eve sets off on a long, treacherous journey, searching for a place she can survive. Along the way she encounters Arden, her former rival from school, and Caleb, a rough, rebellious boy living in the wild. Separated from men her whole life, Eve has been taught to fear them, but Caleb slowly wins her trust . . . and her heart. He promises to protect her, but when soldiers begin hunting them, Eve must choose between true love and her life.
Author: Anna Carey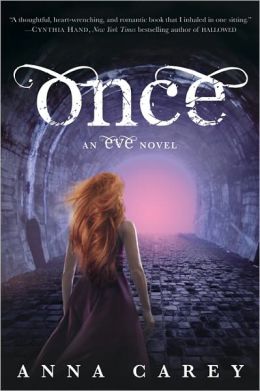 When you're being hunted, who can you trust?
For the first time since she escaped from her school many months ago, Eve can sleep soundly. She's living in Califia, a haven for women, protected from the terrifying fate that awaits orphaned girls in The New America.
But her safety came at a price: She was forced to abandon Caleb, the boy she loves, wounded and alone at the city gates. When Eve gets word that Caleb is in trouble, she sets out into the wild again to rescue him, only to be captured and brought to the City of Sand, the capital of The New America.
Trapped inside the City walls, Eve uncovers a shocking secret about her past—and is forced to confront the harsh reality of her future. When she discovers Caleb is alive, Eve attempts to flee her prison so they can be together—but the consequences could be deadly. She must make a desperate choice to save the ones she loves . . . or risk losing Caleb forever.
Author: Anna Carey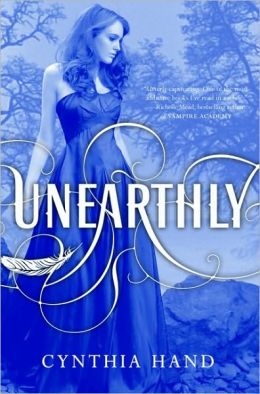 When Clara Gardner learns she's part angel, her entire life changes. She now has a purpose, a specific task she was put on this earth to accomplish, except she doesn't know what it is. Her visions of a raging forest fire and a mysterious boy lead her to a new high school in a new town but provide no clear instruction. As Clara tries to find her way in a world she no longer understands, she encounters unseen dangers and choices she never thought she'd have to make—between the boy in her vision and the boy in her life, between honesty and deceit, love and duty, good and evil. . . . When the fire from her vision finally ignites, will Clara be ready to face her destiny?
Author: Cynthia Hand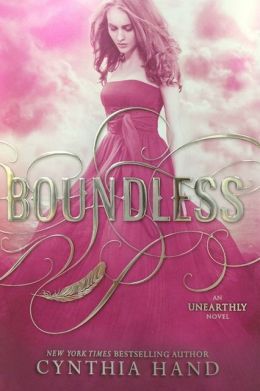 The past few years held more surprises than part-angel Clara Gardner ever could have anticipated. Yet through the dizzying high of first love to the agonizing low of losing someone close to her, the one thing she could no longer deny was that she was never meant to have a normal life.
Since discovering the special role she plays among the other angel-bloods, Clara has been determined to protect Tucker Avery from the evil that follows her . . . even if it means breaking both their hearts. Leaving town seemed like the best option, so she's headed back to California—and so is Christian Prescott, the irresistible boy from the vision that started her on this journey in the first place.
As Clara makes her way in a world that is frighteningly new, she discovers that the fallen angel who attacked her is watching her every move. And he's not the only one. . . . With the battle against the Black Wings looming, Clara knows she must finally fulfill her destiny. But it won't come without sacrifices and betrayal.
In the riveting finale of the Unearthly series, Clara must choose her fate once and for all.
Author: Cynthia Hand
Over and out,
Nerdalicious